Well summer has well and truly ended! I've had the early morning walks in the dark with our dog Harvey, when I've had to pull my Hunters and my rain jacket! Not pleasant at 7am, even before my first coffee! The endless summer did actually end, of course it would - this is Oregon!
Thoughts obviously turn to keeping cosy, whether that's a feeling achieved with food, surroundings, ambience or style. The change of season is welcome. I absolutely LOVED our extended summer this year but definitely am feeling that Fall has made a welcome appearance.
Five things I'm going to enjoy this Fall are….
Wearing this fabulous skirt. I purchased it from
Marks & Spencer
as soon as they were previewing. I love this 70s style, and the hype around it being a "must have" was justified. Beautifully designed and so well made, and the suede is perfect and makes you want to keep stroking it!
Soups.
I'm determined to be more adventurous in the soup department.
Not just good old veggie soup, made with whatever veggies happen to be in the refrigerator!
This
Lemon Chicken Orzo
soup is going to be near the top of my list…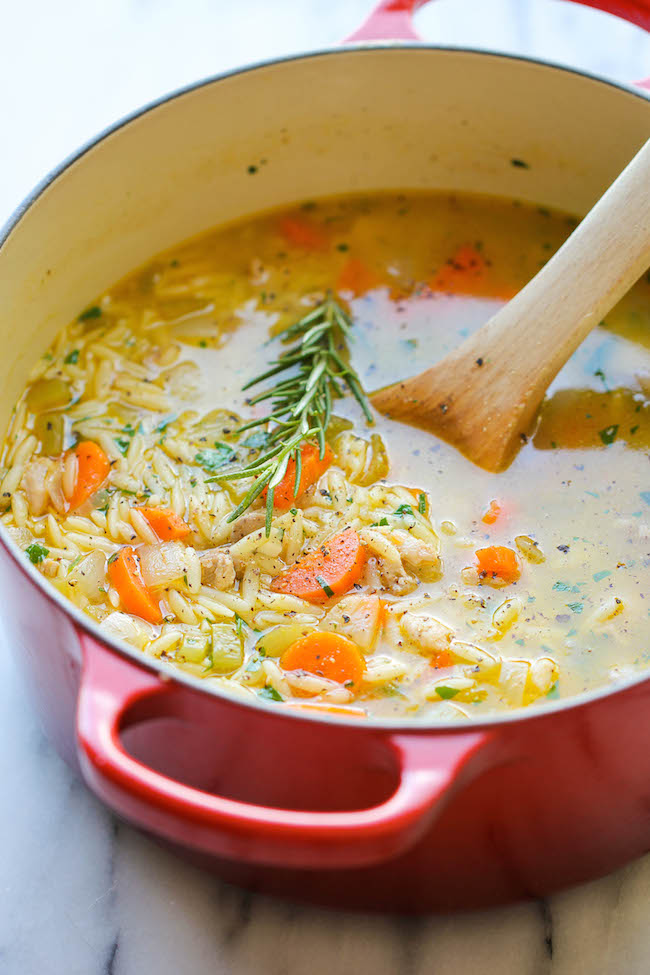 This
Fall Sangria
.
I'm planning on serving this at a little gathering with friends at home next week. Delicious.
White Pumpkins. My favorite.
Happy Wednesday!